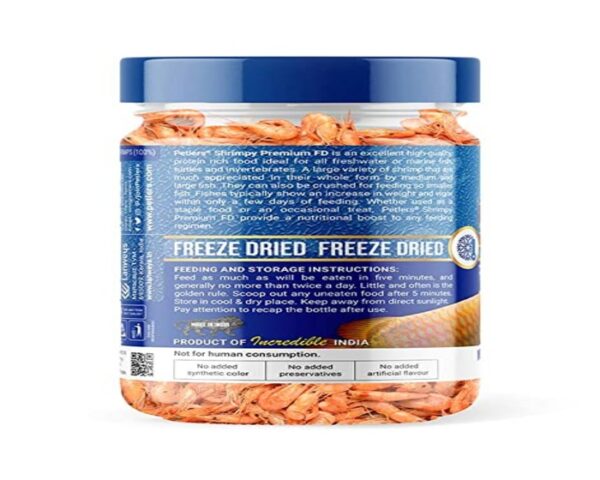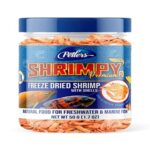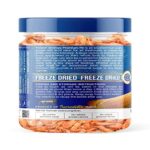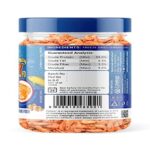 Petlers -Shrimp Premium FD (50 g)
₹400.00
| | |
| --- | --- |
| brand | Petlers |
| Taste | fish |
| target species | Cichlid, Flowerhorn, Arowana, Blood Parrot, Oscar and so on. |
| item form | Whole Shrimp with Shells |
| Breed's suggestion | Adult |
| Specific use for the product | Nutrition boost, complexion, skin, digestion |
Compare
Description
Try it with
Vendor Info
More Products
Store Policies
Inquiries
Description
Freshwater and Salt for Fish premium quality nutritional supplement provides variety to your fish diet. 

Suitable for all kinds of tropical fish: Cichlid, Flowerhorn, Arowana, Blood Parrot, Oscar and so on.

Made with only 1 ingredient; 

100% pure and natural human grade shrimp. 

easy to digest. 

Medium sized shrimp, ideal for all carnivorous fish, shrimp may be crumbles for consumption by smaller fish.

Whole shrimp, including the shell, is rich in protein and an excellent source of roughage to support digestion. 

Source of carotene which helps promote the development of orange-red shades of natural pink.

The amount of food to be eaten in five minutes, and generally no more than twice a day. 

A little more often is the golden rule. 

Freeze dried lobster helps to increase complexion, strength, resistance and appetite.

The water will not be cloudy. 

Follow the specially processed cleaning, sterilization, and rapid freeze, it takes on the process of low temperature vacuum freeze drying.
Vendor Information
Address:

No ratings found yet!
General Inquiries
There are no inquiries yet.